Body Sculpting Services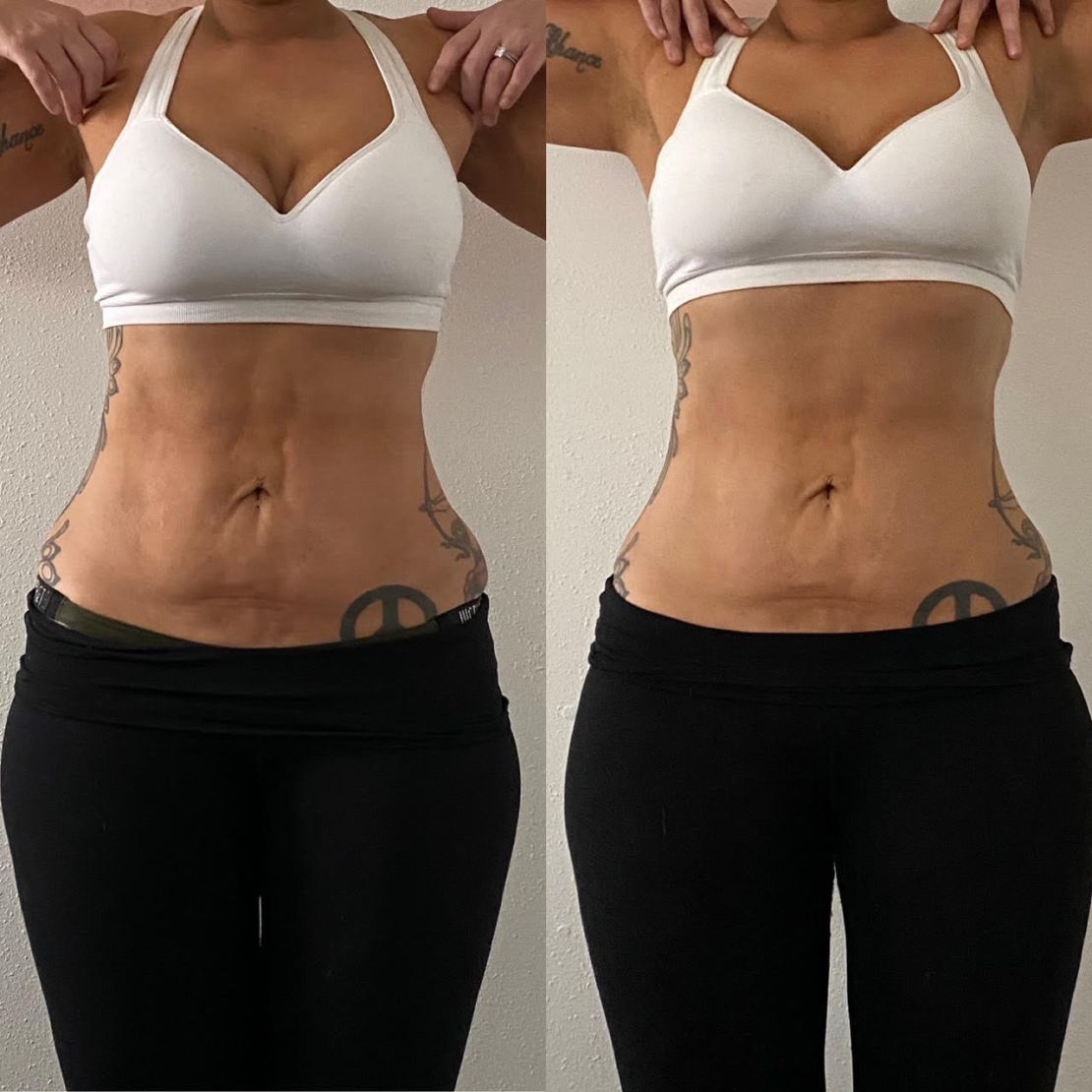 What is Non-Surgical Body Sculpting?
Non-surgical body sculpting is an umbrella term for treatments that reduce fat, tighten skin, bulk muscle and much more! These treatments are all 100% non-invasive and painless approach to sculpting and toning the body without any incisions, anesthesia or surgery!
Ultrasonic Cavitation | 30mins $70
Non-invasive and pain-free treatment that gives you a toned & sculpted body. Cavitation uses low-frequency sound waves that penetrate your skin to break down fat cells.
Radio Frequency (Skin Tightening) | 40mins $80
Non-invasive skin tightening procedure which stimulates the skins ability to produce collagen & tighten loose skin.
Laser Lipo | 30mins $35
Using laser light energy to heat and liquify excess fat cells. Excess fat is then removed naturally by the body's lymphatic system.
Vacuum Therapy | 30mins $70
Stimulates the blood supply & performs lymphatic drainage. Breaks down cellulite & fat deposits removing toxins.
Wood Therapy | 30mins $95
A natural yet effective treatment that uses wooden instruments to mold, redefine body contour & reduce cellulite. Wood Therapy massages the treated area with pressure to breakdown stubborn fat cells & cellulite which is eliminated naturally through your body.
Buttocks Vacuum Therapy | 30mins $85
Non-invasive procedure to enhance the appearance of the buttocks without the need of silicone injections or surgery. Targets a combination of the muscles, fat and skin to improve roundness and firmness of your behind.
COMBOS
That Jawline Tho! | 30mins $70
Lets define your jawline by getting rid of the double chin, giving you a slimmer face! (Radio Frequency & Laser Lipo)
Snatched Arms - 30mins | $85
30mins of ultrasonic cavitation & RF to burn arm fat
Shred Life! - 1hr 30mins | $95
Laser lipo, fat melting cavitation & skin tightening
Cellulite Eliminator! - 1hr 30mins | $120
Includes fat melting cavitation, skin tightening & wood therapy
Waist Snatched! - 1hr 30mins | $120
Combination of wood therapy, laser lipo & fat melting cavitation. Cavitation can be used on stomach, loves handles & back.
Total Fat Reduction! - 1hr 30mins | $135
This combo treatment reduces bloating, breaks down fat cells & speeds your metabolism. Includes RF, laser lipo, wood therapy & fat melting cavitation.
*Pre & Post Treatment*
- Drink a gallon of water the 2 days leading up to your treatment
- Refrain from eating 1-2 hours BEFORE & AFTER your treatment(s)
- Wear comfy clothing (sweatpants and a sports bra) to have easy access to treatment areas
- Please come with no makeup or skin care products on face if you are having a chin treatment
- Double your intake of water per day after your treatment(s)
- Wait 1-2 hours to eat a light meal
- No alcohol & no coffee for 72 hours post treatment (the more the better)
- No hot shower or bath 1-2 hours after treatment
- Exercise for at least 30mins post treatment (walking, gardening, anything that will get you moving)
*RESTRICTIONS*
*Kidney or liver failure
*Pregnant or trying to get pregnant
*Heart Disease
*Cancer
*Blood Thinner
*Epilepsy
*Pacemaker or metal pins in body
*Menstrual Cycle; can do treatments 2 days AFTER last day of period